The musings and lamentings blog of the trials and triumphs of a multi-tasking freelancing retired woman… a writer, photographer who has been a gardener, a farmer, a rancher, a nature lover, an animal lover, a designer and married.
Written And Illustrated by K.Nesbitt(c)2019-2020-2021-2022-2023
The Journey
And so it begins. My Journey on Word Press. There is nothing like having to learn how to do a new blog! Just when you think you have it ready to go, the computer crashes before I get a chance to save the draft!
Crash
Yesterday I did, I started my site here and then it happened. The screen went black and poof this morning when I got back online it was gone! Crash! I was miffed, to say the least, and it took me all day to get my wits about me and to begin starting over.
Do-Over
Today, I started over. Maybe in the long run of things it was better it disappeared and I got the chance for a do-over as I had a terrible time with the formatting and I could not seem to get it together. The only bad part at the moment is my lost content.. well that is gone forever and I will have to draw that anew! Those pages are retitled now and waiting in the wings for me to have at them.
Junk Happens
I think things like that happen to the best of us. We get it all online and then "junk" just happens. We can kick and scream when it does but the only thing that you can do is to start again. Note to self… refresh regularly and hit that save the draft often! So here we go, off and running like a crazy woodpecker on an alphabet keyboard. Kick back, grab a cuppa and come join me. I will not candy coat it, it is not starting pretty and may not always get pretty!
Disclaimer
A Chapter on the Disclaimer on this Blog By Karen Nesbitt(c)2019
This Blog is for informational purposes only. This information has not been evaluated by the Food and Drug Administration or any other authority.

This information is not intended to diagnose, treat, cure, or prevent any disease.
This Blog may contain links to affiliates that the author may or may not receive royalties, commissions, trades or other compensation in association with the posts made to any links throughout its entirety.
The events in this blog are events from the author's experience and not intended for anything other than information on those experiences.
If you try any recipes or methods used in this blog, you do so solely at your own risk. What works for the author may or may not necessarily work for you as results may vary due to many factors.
Any commercial products used by the author, listed or shown does not necessarily constitute an endorsement of that product. However, the author may reference a product that it is recommended or maybe not. Authors failures or successes with a product does not necessarily mean the product is inferior. Please purchase and form your own opinions about any products that may be used in this blog.
Any questions about this disclaimer, please feel free to contact the author for more information.
Updates
I will update this page as I am able, meanwhile, feel free to leave a question or a comment and like and share my page and blog! Your support is greatly appreciated.
Bookmark
Before you go, be sure to bookmark this page as some links on it may not return you to it or to the blog! Thanks for coming!
Thank you to Debra of Antioch, CA USA for her purchase of this ornament with books! Enjoy!
Brought To You By: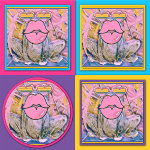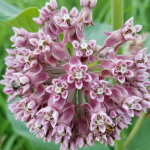 ~~~~~~~~~~~~~~~~~~~~~~~~~~~~

~~~~~~~~~~~~~~~~~~~~~~~~~~~~
~~~~~~~~~~~~~~~~~~~~~~~~~~~~
~~~~~~~~~~~~~~~~~~~~~~~~~~~~
Would you like this graphic on a postcard? Let me know by contacting me at the contact tab above!
~~~~~~~~~~~~~~~~~~~~~~~~~~~~